Clink Pieces, FREE EP from A.M. Breakups
It's only September, but we are already in winter mode at the label, wrapping up rap presents for all you rappity-rap fiends. We are really excited to be putting out producer A.M. Breakups new album The Cant Resurrection, as well as a free billy woods mixtape. But before we do all that, we thought we would whet your appetite with Clink Pieces, an EP by A.M. Breakups. Meant as a companion piece to his forthcoming album, the songs on Clink Pieces are a mix of instrumentals and collaborations with MC's K-Swift, Eleven, Teddy Faley, Warren Britt, V8, Model Citizen and Nasa aka Adam Warlock. For those already familiar with A.M. Breakups from his output as one half of the group 11:00A.M. or his work with the Super Chron Flight Brothers, Clink Pieces is a first look at this young producer's solo vision. And for those of you who don't know…get familiar!
DOWNLOAD Clink Pieces FOR FREE NOW:
http://backwoodzstudioz.com/sounds/A.M._Breakups-ClinkPieces_EP.zip
For some visuals, check out the video for "Baltimore, I Never Been", the first single from Clink Pieces. Directed and filmed by Crosby for photo-POW.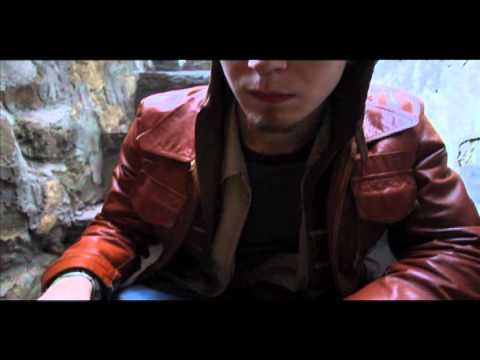 - posted on 9.28.10 by Phantom Power
MarQ Spekt presents… Bloodlust Vol. 2
Bloodlust 2 is the definitive MarQ Spekt record. A step above everything released thus far. This project features the reclusive veteran rhyming along side some of  his generations finest MC's including Karniege, Messiah, Vordul Mega, Sean Price, J-Live, Stahhr the Empress, Thirstin Howl 3rd, Broady Champs, C-Rayz Walz, John Robinson, Skit Slam, Dynas and more.
Those who have followed the "Broady Champ" since the late 90′s and kept your eyes to the ground during Spekt's J.D. Salinger-esque hiatus from the game, finally have what they have been waiting for. Bloodlust 2 is a labor of love and the first album to hand anyone who wants to know what he MarQ Spekt is about.  Barbwire rhymes, scrunch your face up verses, the "grilchiness" that you've been missing.
DOWNLOAD Bloodlust Vol. 2 NOW for FREE
from one of the following links…
http://backwoodzstudioz.com/sounds/Bloodlust_Vol2.zip
http://www.zshare.net/download/7016619253059cfd/
- posted on 9.01.10 by Phantom Power