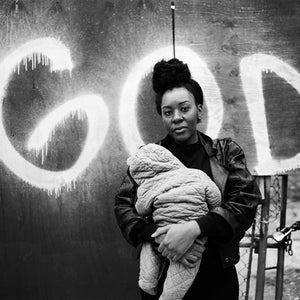 backwoodzstudioz
Armand Hammer - PARAFFIN [DIGITAL]
Sale price Price $8.00 Regular price
ARTIST: Armand Hammer
ALBUM: Paraffin
FORMAT: AAC (m4a) DIGITAL DOWNLOAD
NOTES: This is the Armand Hammer Paraffin DIGITAL DOWNLOAD. Consists of 15 tracks compressed to AAC 256 kbps (VBR) available via download in one zip hosted by Amazon S3 cloud. Available for download on Thursday August 30, 2018. DIGITAL VERSION is available in via unique download code on your online receipt from this purchase!
SHIPS: Now! Check your online receipt for you download code if your purchased!
TRACKLISTING
SIDE A:
1. Sweet Micky [prod. ELUCID]
2. Rehearse with Ornette [prod. ELUCID]
3. Dettol [prod. Small Pro]
4. No Days Off [prod. August Fanon]
5. Fuhrman Tapes [prod. Messiah Musik & Willie Green]
6. Hunter [prod. ELUCID]
7. Alternate Side Parking [prod. August Fanon & Kenny Segal]
SIDE B:
8. If He Holla (feat. Skech185) [prod. August Fanon]9. Black Garlic [prod. Ohbliv]
10. VX [prod. ELUCID]
11. Vindaloo [prod. Messiah Musik]
12. ECOMOG [prod. Messiah Musik & Kenny Segal]
13. Bob Barker [prod. ELUCID]
14. Sudden Death [prod. Messiah Musik]
15. Root Farm [prod. Messiah Musik & ELUCID]
DESCRIPTION
A distillate, by it's very nature, is purified, clearer than that which is left in it's wake. When we talk of finding the heart of something, what to make of the rest, of everything that is flayed away searching for an imagined greater truth. Then comes Victor Frankenstein in the boneyard, with a Tesla coil and a wooden wagon with a creaky wheel. Looking for freshly turned earth. Chances are they're only a few feet deep, it's cheap work, and they get lazy, same as anyone. The spade sinks right in, the ground is soft. It's been a wet spell. The townspeople will be raging soon, but tonight, they sleep.