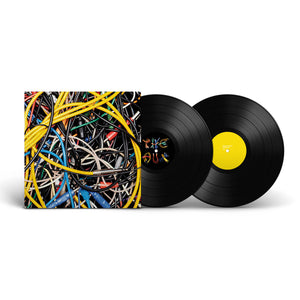 backwoodzstudioz
Blockhead - The Aux [2xLP VINYL]
Sale price Price $40.00 Regular price
This is the Blockhead The Aux 2xLP 12" black vinyl in a gatefold jacket and custom sleeves with photography by Alexander Richter and artwork by Darrell Krum. Digital download link will be emailed upon release. SHIPS: THIS IS A PRE-ORDDER. Shipping expected December '23.

TRACKLISTING
SIDE A
AAU Tournaments ft. billy woods & Navy Blue

The Cella Dwellas Knew ft. Quelle Chris

Mississippi ft. Aesop Rock

Mastering How To Land ft. Koreatown Oddity & Open Mike Eagle
SIDE B
Lighthouse ft. Ugly Frank

Hater Porn ft. Casual & Breezly Brewin

Give Thanks ft. Armand Hammer

Papi Seeds ft. Bruiser Wolf
SIDE C

GOD IS BUSY ft. AKAI SOLO




Ponzu Sauce ft. Breezly Brewin & Aesop Rock




Sad Vampire ft. Brian Ennals




Gargamel ft. Defcee & ShrapKnel



SIDE D

Pink Lemonade ft. RXK Nephew




1970's Post Apocalyptic Skin Flick ft. Fatboi Sharif & Creaturenomics




Now That's What I Call A Posse Cut Vol. 56. ft Bruiser Wolf, Danny Brown, billy woods & Despot
DESCRIPTION
The Aux, new upcoming album from Blockhead dropping November 17, 2023, is a giant exclamation point on what has already been a big year for Backwoodz Studioz, as well as Blockhead's first rap album since Garbology, his 2021 collaboration with Aesop Rock. The Aux finds the veteran producer playing matchmaker with some of his favorite artists and the result is an indie hip-hop All-Star game of an album; highlight reel dunks, allez-oops, and deep threes coming too fast to count. Blockhead tapped billy woods as an executive producer, and between the two of them put together a tracklist that effortlessly weaves together artists from different eras and scenes.

Executive Produced by billy woods and Blockhead
Mixed and Mastered by Willie Green at The GreenHouse Recording Co.
Assistant Engineer: Kayla Cariaga