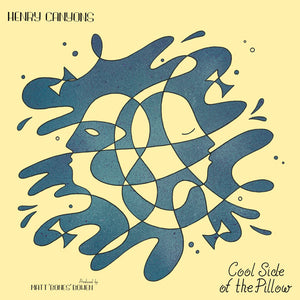 backwoodzstudioz
Henry Canyons - Cool Side Of The Pillow - VINYL
Sale price Price $25.00 Regular price
ARTIST: Henry Canyons
ALBUM: Cool Side Of The Pillow
FORMAT: CUSTOM COLORED (blue marble) 12" VINYL with AAC Digital Download.
NOTES: This is the Henry Canyons Cool Side Of The Pillow blue marble colored 12" vinyl. Digital download link will be emailed to purchaser.
SHIPS: NOW.
TRACKLISTING
SIDE A:
Poison Into Medicine Intro
The Cool Side (feat. Zoe Rose Palladino)
I'm On It
Wanna Be Myself (Interlude)
Goodnight Moon
Easy Come, Easy Go
Special Blend (feat. Homeboy Sandman & Zoe Rose Palladino)
SIDE B:
It Don't Mean A Thing (feat. billy woods)
Quiet Tongues
Not Today
Innate Communication (feat. Googie)
To The Dreamers
DESCRIPTION
The Cool Side is entirely produced by Henry's longtime collaborator, Bones, with guest features from billy woods and Homeboy Sandman. It's a project that finds Henry putting his effortless flows to the test over Bones' rangy production, flipping new styles with every change-up and beat switch. Artwork by Quetzilla.