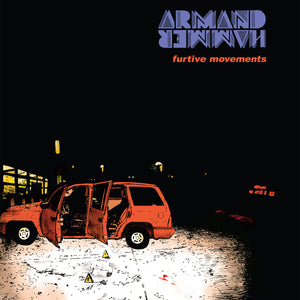 backwoodzstudioz
Armand Hammer - Furtive Movements - [DIGITAL]
Sale price Price $8.00 Regular price
ARTIST: Armand Hammer
ALBUM: Furtive Movements EP
FORMAT: Digital Download. ZIP file contains 9 MP3 tracks @ 320mbps
NOTES: This is the digtal MP3 version of Armand Hammer Furtive Movements. Includes JPGs of the front & back cover in the zip. One download allowed per order.
SHIPS: Now! Download link available in emailed receipt upon purchase!
TRACKLISTING
1. CRWNS produced by Elucid
2. Dust Jackets produced by Messiah Musik & Elucid
3. Affection produced by Elucid
4. FUBU produced by Blockhead
5. Willie Bosket Remix produced by Von Pea
6. Duppy reprise featuring Curly Castro produced by Steel Tipped Dove
7. B.E.T. produced by Brother Hall
8. Touch & Agree produced by Messiah Musik & Elucid
9. Soft Places produced by Messiah Musik & Elucid