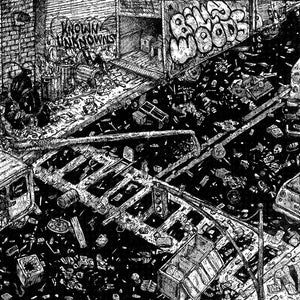 backwoodzstudioz
Billy Woods - Known Unknowns [DIGITAL]
Sale price Price $8.00 Regular price
ARTIST: billy woods
ALBUM: Known Unknowns
FORMAT: MP3 Digital Download
NOTES: This is the billy woods Known Unknowns MP3 Digital Download.
SHIPS: Download (unique link) available in your email receipt from Backwoodz (not paypal)!
TRACKLISTING
Bush League
Snake Oil
Unstuck
Wonderful feat. Aesop Rock & Homeboy Sandman
Superpredator
Fall Back
Groundhogs Day
Everybody Knows
Police Came To My Show
Nomento feat. ELUCID
Washington Redskins
Tupac Jackets feat. ELUCID
Source Awards
Strawman feat. Googie & Barrie McLain
Cheap Shoes
Gazpacho
Keloid
Robespierre feat. Barrie McLain
DESCRIPTION
Known Unknowns is billy woods' new album, a follow-up to 2013's Blockhead collaboration Dour Candy. Blockhead is still behind the boards here but there are also a couple beats from his longtime collaborator Aesop Rock. But the center of the whirlwind is still woods, who re-emerges from a two-year hiatus after releasing the avant-garde Today, I Wrote Nothing in early 2015. Known Unknowns finds the artist on more melodic ground, but still his esoteric, acerbic self, spinning verses equal parts joy and terror, wry wit and blind rage. There are guest appearances from ELUCID (Armand Hammer), as well as Aesop Rock, Homeboy Sandman, Googie, singer Barrie McLain and DJ Mo Niklz. Since Dour Candy, Blockhead has worked with Aesop, Sandman and MarQ Spekt but Known Unknowns shows that he and woods have developed their own unique chemistry.